Description
Everything you need for Advent Read-Alouds
This Advent Bundle Includes Recordings of these previous classes:
An in-depth mini-class on Charles Dickens' A Christmas Carol taught by Angelina Stanford and Thomas Banks.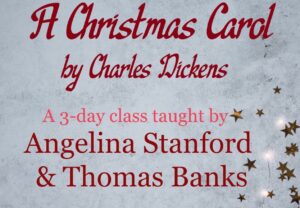 With the approach of Advent, it's the perfect time to explore Charles Dickens' classic tale of selfishness and redemption and the Christmas spirit. Drawing on her expertise in Victorian literature, folklore, and mythology, Angelina Stanford will reveal the story's background in Medieval allegory and fairy tale. Mr. Banks will provide the social, political, philosophical, and economic background. Together they will guide you into this poignant tale of the dangers of Modernism and a call to recover the True, the Good, and the Beautiful.   A $45 value. 
The Poetry of Advent Webinar by Thomas Banks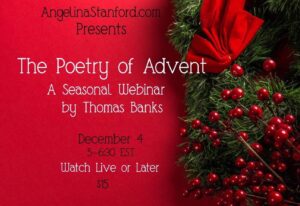 In the days leading up to Christmas, it is good to appreciate the poetry of the sacred season, of which the poets of England and America have offered so much. On December 4th, Thomas Banks will read and discuss several classic Christmas poems by George Herbert, Christina Rossetti, Henry Wadsworth Longfellow and others with commentary on their historical background. He hopes that you will join him in this celebration of Christmas verse and the birth of the Lord.  A$15 value
ON SALE NOW UNTIL CHRISTMAS EVE!!!